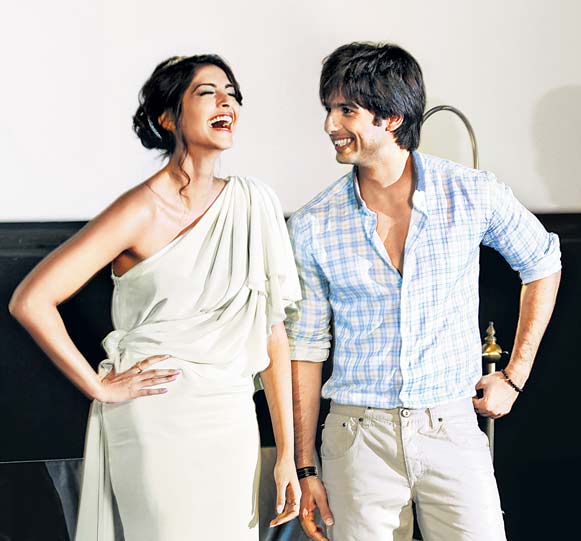 When heartthrobs Sonam Kapoor and Shahid Kapur got together for a promotional event for their upcoming film, their chemistry spoke for itself.
Sonam came looking like a Greek Goddess in a one- shoulder dress and hair accessory. When asked what she thought of Shahid's (casual) dress sense she replied that it was great.
Shahid revealed that he was "happy to get the chance to fly an F-16" for his dad's film while Sonam said the duo "fought and pulled each others legs" on the sets. What's more, not only do they share surnames in common but they said they thought that their fathers — Anil Kapoor and Pankaj Kapur — were the best heroes in all of the film industry!